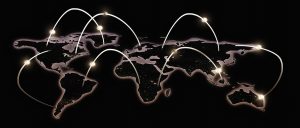 For airlines, our application GOVPORT connects directly with the main Passenger Service System (PSS) collecting all passenger PNR and flight data. GOVPORT recognises each and every update to PNR data, be it from the travel agency, tour operator or passenger. GOVPORT will then automatically send a PNRGOV and APIS message to each government as schedule requires before departure and once the journey is completed.
For airlines, it means smooth, automated efficiency for this critical piece of government data compliance on all passenger movements.  And GOVPORT can be quickly implemented from 6-12 weeks depending on your core PSS system.  It is also cost-efficient, offering savings up to 50% on other provider solutions.
GOVPORT main features are:
Uses standard industry messages to all governments
Track all transactions through our web portal
Multiple security features that keeps your data secure, GDPR compliant
Makes connecting to a new government PNGOV system, cost-effective, easy and, IT lite
Initial setup fee and per flight or monthly fixed fee pricing available depending on the number of flights
And all this can be implemented in 6-12 weeks.
Have some questions on pricing and implementation?
Get in touch to find out more
Also please browse our brochure