EU261 claims.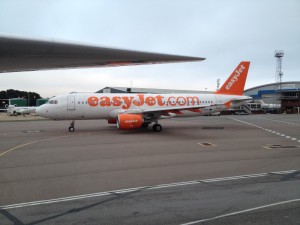 A full Airbus A321 operating two delayed sectors is approximately £107,000 in flight delay claim compensation.
– Are you and your airline team having trouble finding out if a passenger that was booked on a flight?
– How long does it take you or your team to prove that a passenger was booked on a flight?
– Has your reservation system purged the data?
– Are there more claims than bookings?
– Would you like an easy way to get at your data?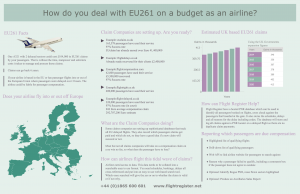 EU261 INFO Document
EU261 Flight Delay Claim Compensation
One A321 with 2 delayed sectors could cost £107,000 in EU261 claims by your passengers. That is without the time, manpower and solicitors cost it takes to manage and process those claims.
Claims can go back 6 years.
If your airline fly's within or out of the European Union or your airline is based in the European Union and passengers were delayed over 3 hours. The airline could be liable for compensation.
Claim Companies are setting up. Are you ready?
Example: euclaim.co.uk
165,578 passengers have used their service
97% Success rate
EUclaim has already earned over Euro 41,400,000
Example: flightdelays.co.uk
Already ready recovered for their clients £2,400,000
Example:flightcompensation.com
42,000 passengers have used their service £5,500,000 recovered
97% Success rate
Example:flightright.co.uk
400,000 passengers have used their service
Example:flight-delayed.co.uk
320,000 passengers have used their service 97% Success rate (in court)
943 Euro average compensation claim. Which means that they have claimed back for their clients 292,707,200 Euro, estimated
What are the Claim Companies doing?
Some claims companies are setting up sophisticated databases that track all EU delayed flights. They also record which passengers claims get paid and which do not, so they have a good idea if a new claim will succeed or not.
Most but not all claims companies will take on a compensation claim on a no win no fee, so what does the passenger have to lose?
How can airlines flight this tidal wave of claims?
Airlines need access to data. This data needs to be collated into a searchable easy to use format. You need schedules, booking, delays all cross-referenced and put into an easy to use web-based search tool. Which once searched will give the yes or no to whether the claim is valid or if not why.
How can Flight Register Help?
FlightRegister.net have a hosted PNR database which can be used to identify all passengers booked on flights, cross check against the passengers that boarded at the gate. It also stores the schedules, delays and all reasons for the delay including codes. The database will store and log all claims against a PNR locator on a delayed flight so there are no duplicate claim payments.
Reporting options.
● Highlighted list of delayed flights that qualify for EU261.
● Drill-down list of EU261 qualifying passengers.
● Web-based form on your airline website for passengers to search against.
● Reason why a passenger failed to qualify, including a comments box if the passenger does not agree and would like to escalate.
● Automate the claims payment process.
● Optional: Identify Rogue PNR, none flown sectors highlighted
● Optional: Produce an Ancillaries Sales Report
About Flight Register
Flight Register PNR Databases allow the airline to load their data into their own hosted database and search it at as an when they like.  Open to all airlines flying into and out of the EU.
Flight Register have been making PNR Databases for 9 years and cater for Amadeus, Navaitaire and SITA reservation systems.
Note: Any data provided by the airline is the airlines data. All passenger personal data is encrypted. Flight Register only process data on the airline's behalf. At termination, all data is deleted.